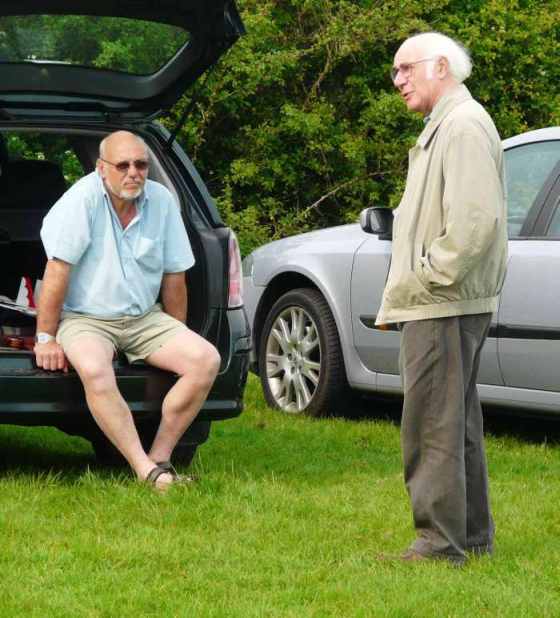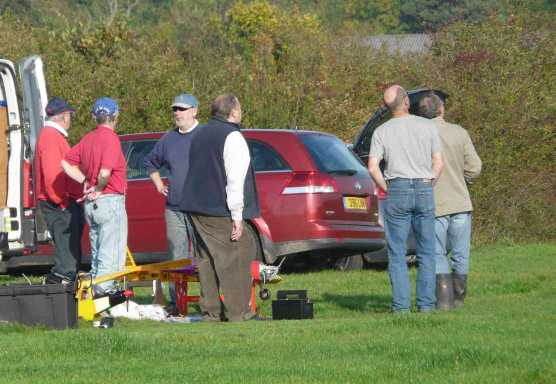 Club Secretary Dennis chats with Dave,................................October afternoon at the strip.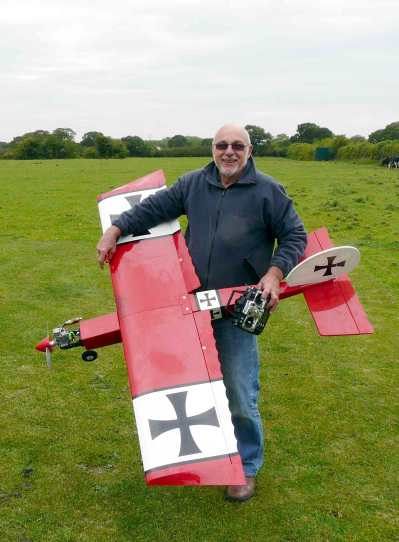 here is Dave with his World Models Super Stunts 40
which flies a treat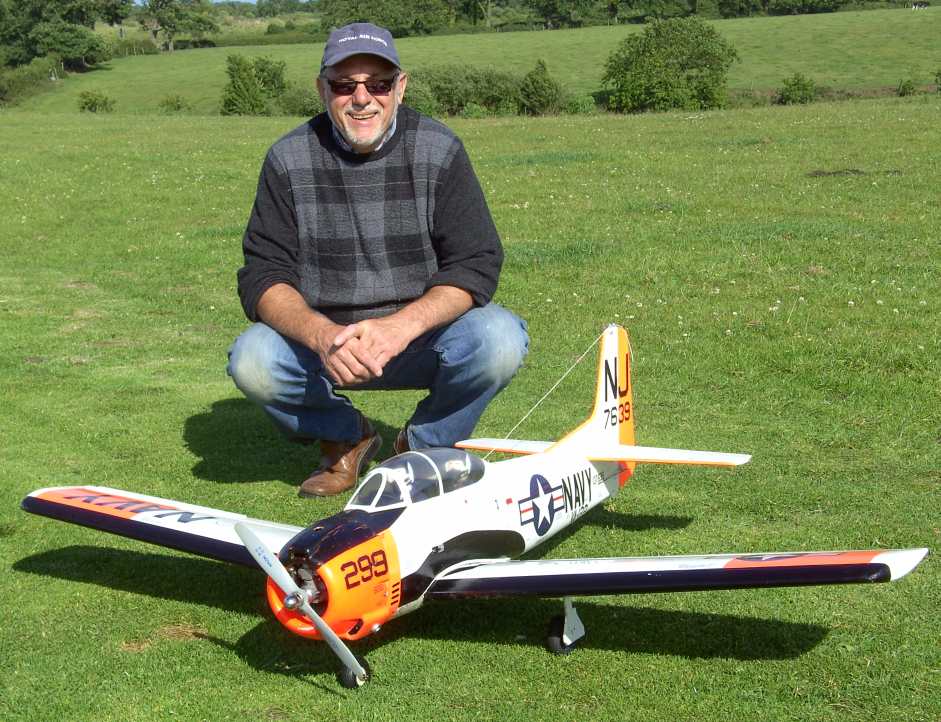 Here is Dave with his well campaigned 'T28 Trojan' and right, with his Philip Millennium, a super soarer.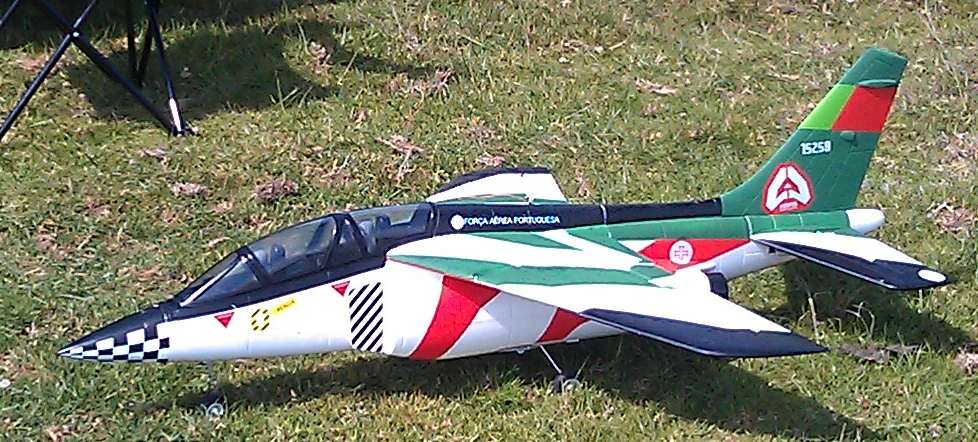 Dave was delighted to demonstrate his EDF Alphajet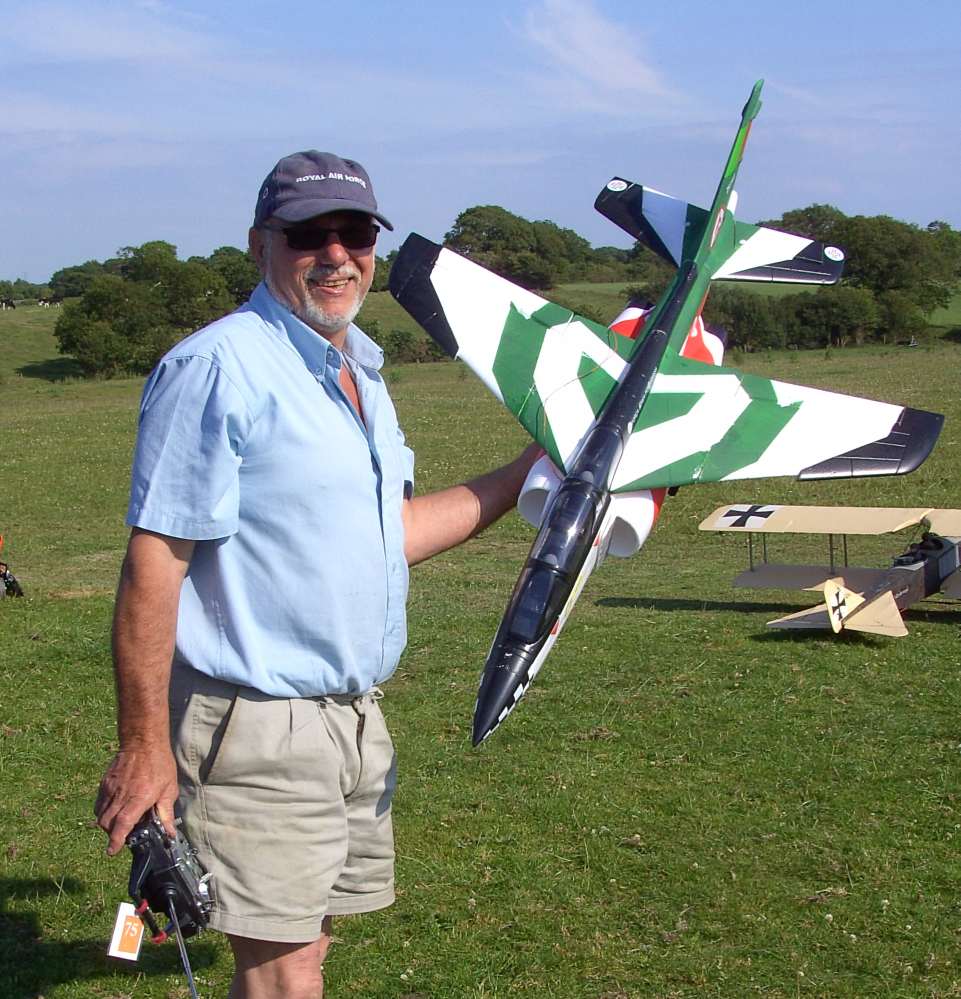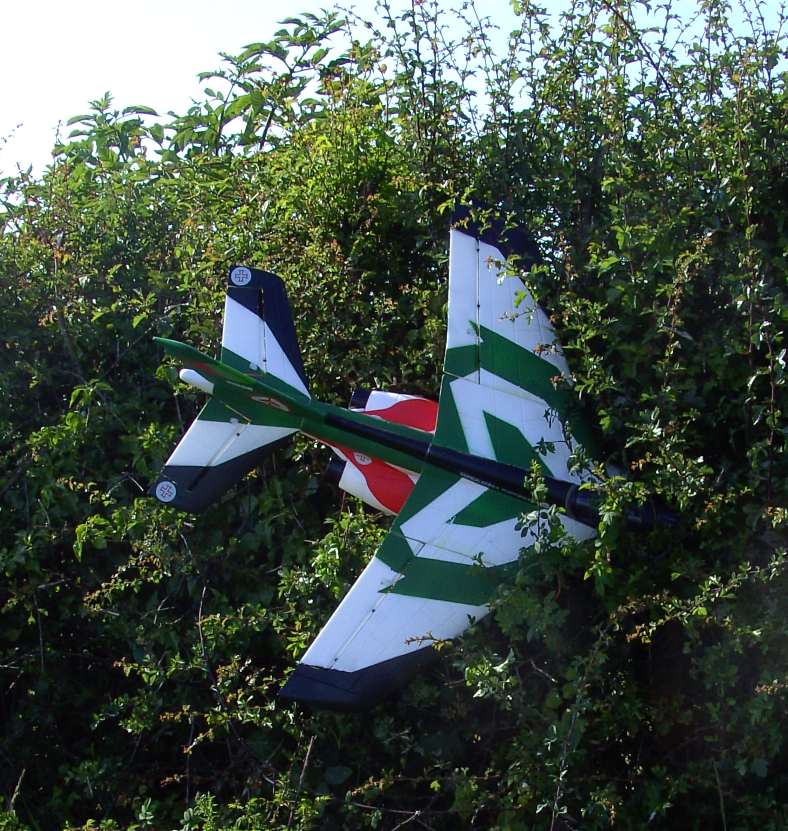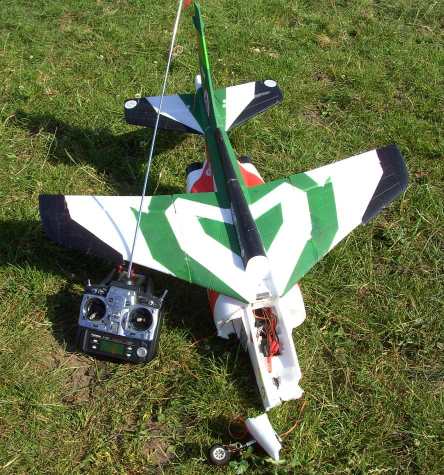 But the comic strip tells the story, on takeoff she failed to rise to the occasion!
Dave didn't laugh, but one week later she was flying again, better than ever!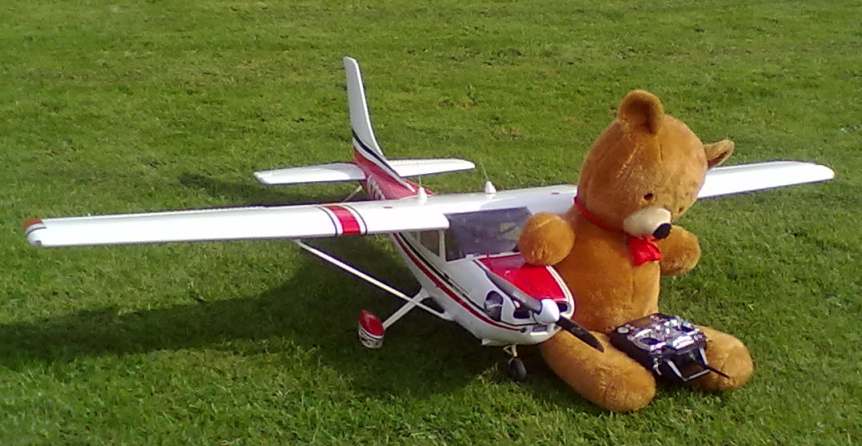 How about Dave's new Top Flight Cessna 182 Skylane
A plane that looks this 'right' has got to fly 'right' and it did!
We also welcomed Ted to the club, though it might be some time before he 'solos'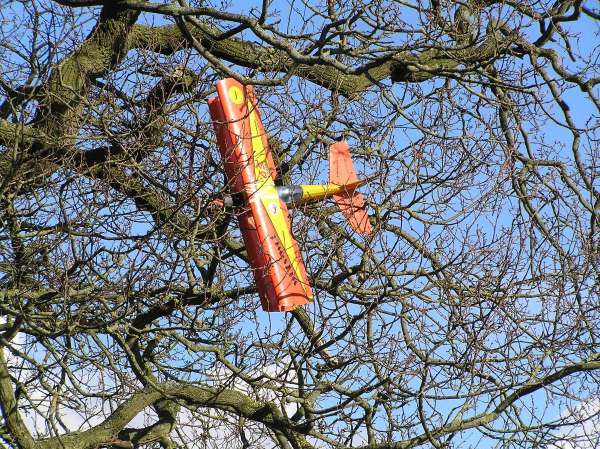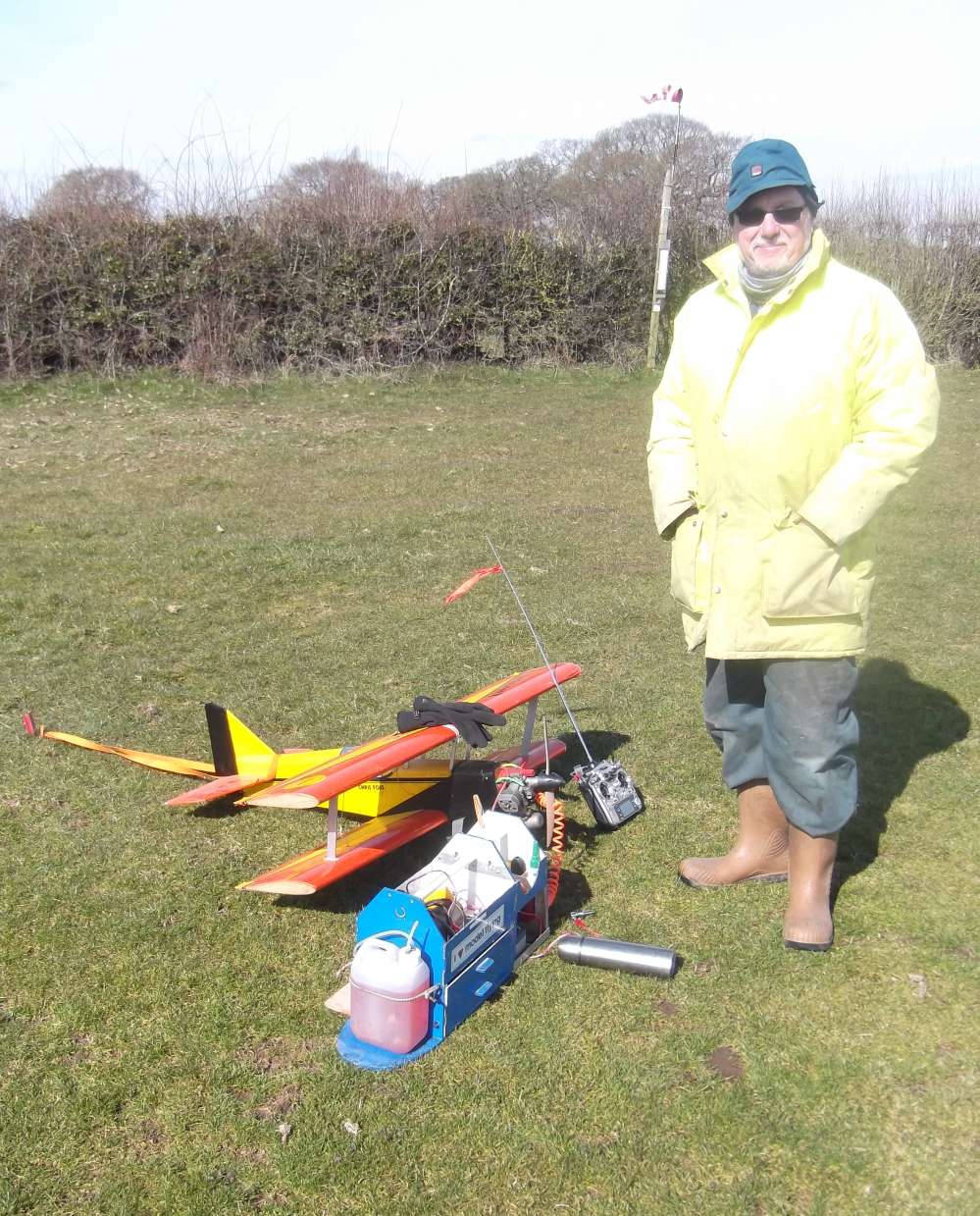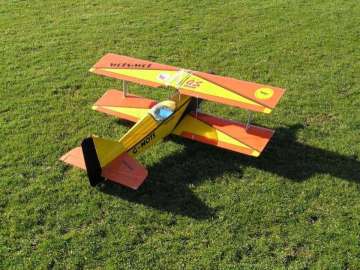 Dave's Wots Wot,back from the attic! ready for more adventures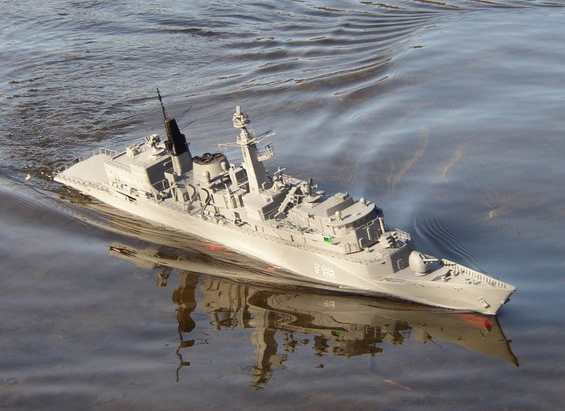 Dave is also a precision modeller of boats ,
how about this beautiful scale model of HMS Campbelltown, the culmination of some 2 years work.
She has swivelling gun turrets, revolving radar scanner and a shreiking fog horn to frighten the ducks, here she is undergoing sea trials on Ulleswater.
HMS Campbletown was buit in Cammell Lairds commissioned 1989, crew of 260, speed 30 + knots range 7500 mile at 17 knts
Sadly has now been put up for sale along with HMS Cumberland.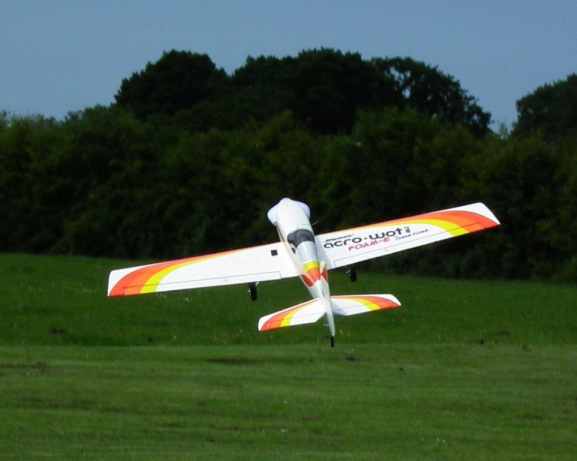 Dave flew his Acrowot foamie, looks good in the evening sun.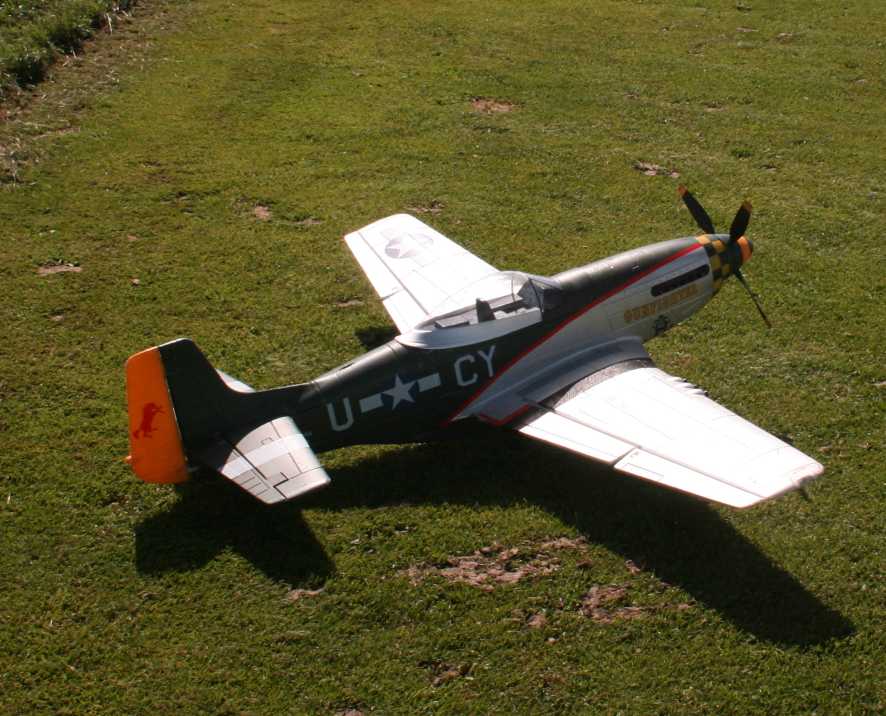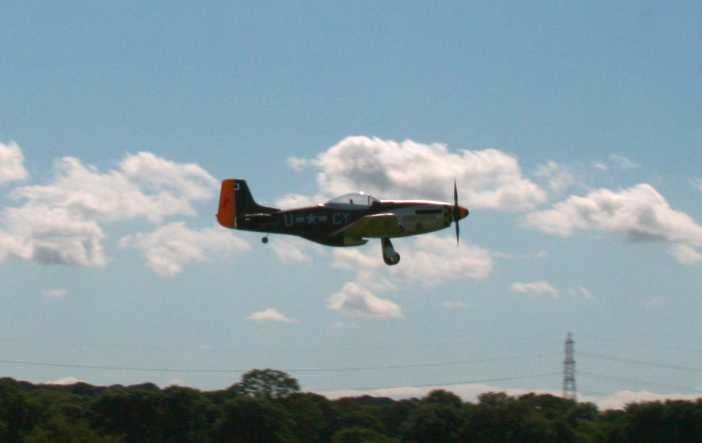 Dave's electric Mustang really sits well, both on takeoff and in the air.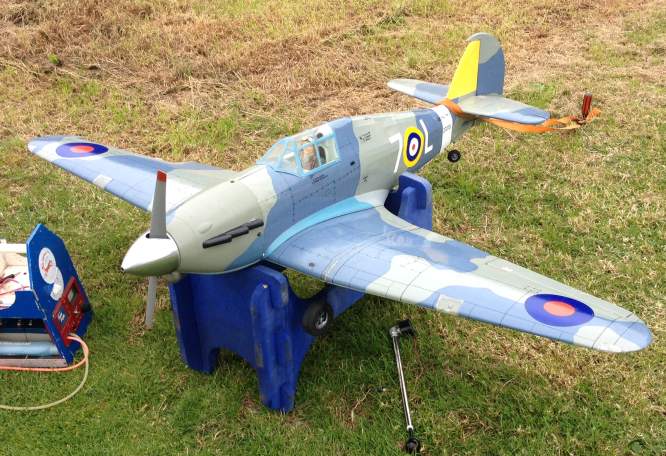 His balsa and ply ( rather noisier) Sea Hurricane is also from Dave's warbird hangar
Suffered an unfortunate takeoff today, but we hope to see it in the air again soon.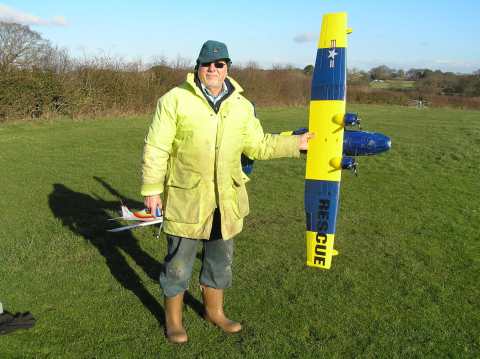 Early in 2015, Dave introduced us to his new Dynam Catalina, and on Easter Sunday
he actually used the nearby pond for a perfect rotate.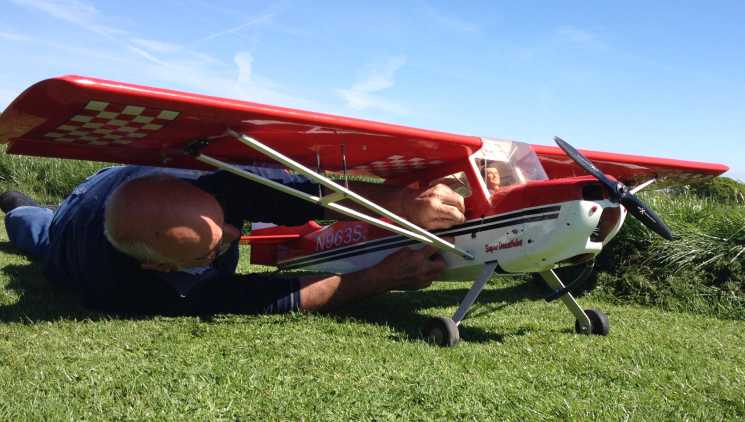 Final adjustments on Dave's Super Decathlon 1.2 from Seagull Models

And his maiden flight.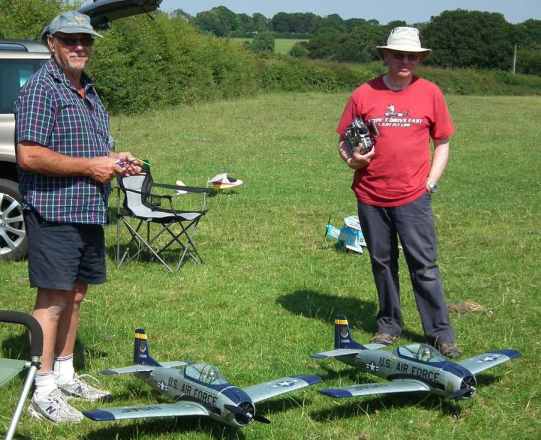 Dave and John display their T28 flight
but we have yet to see them formation flying.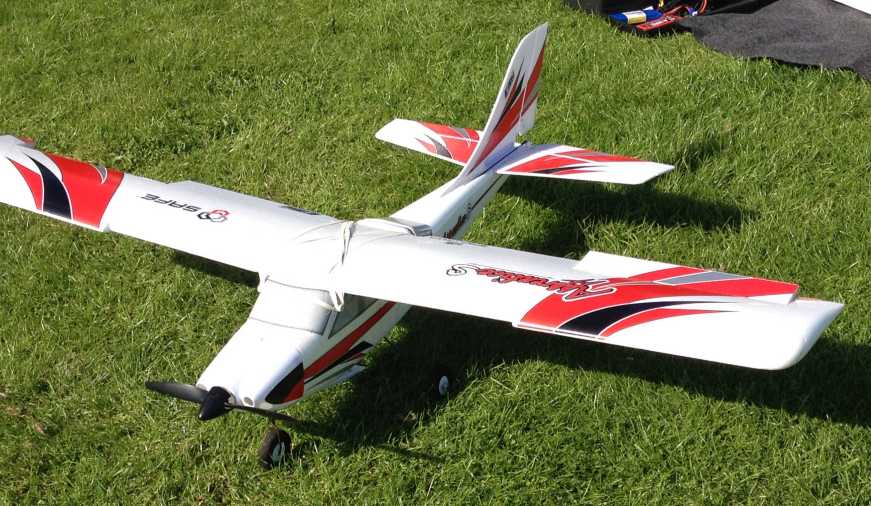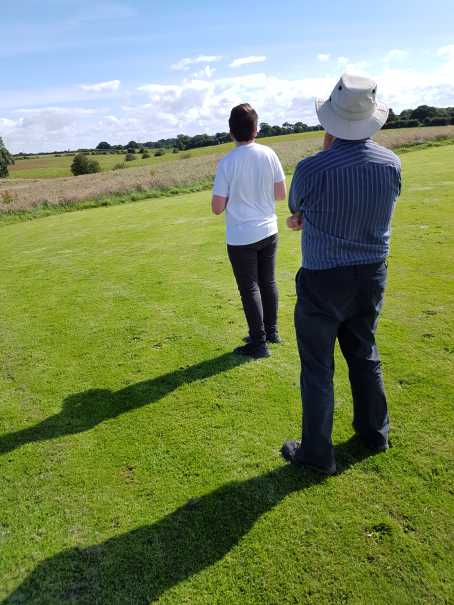 We were delighted to welcome Kirk and his Mum, Sylvia to the club in 2016
Now that the Summer weather has arrived Kirk flew his first ever flight in 'Rx Safe mode', for his second flight
this was disabled and John, his instructor, showed his complete confidence by standing 3 paces behind.
A safe flight and a gentle landing. A remarkable performance- well done Kirk. ( and John of course)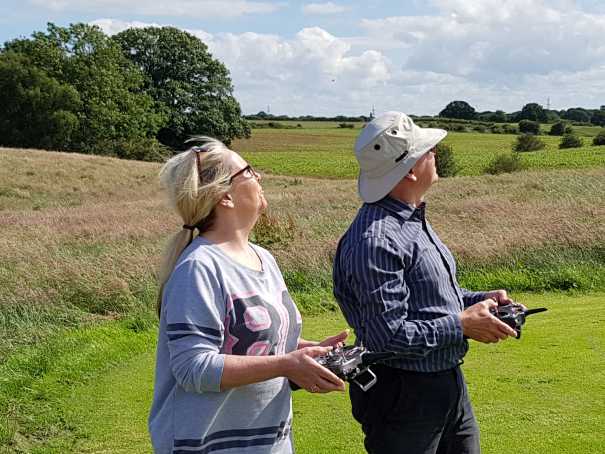 Not to be outdone Sylvia took to the air for the first time shortly afterwards.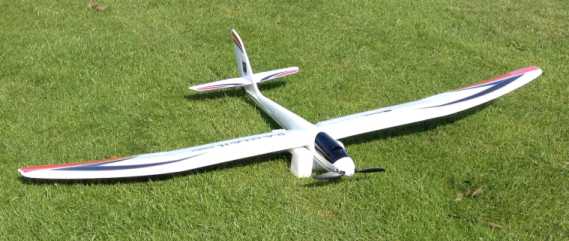 Bill was also able to maiden his new 2m glider very successfully.