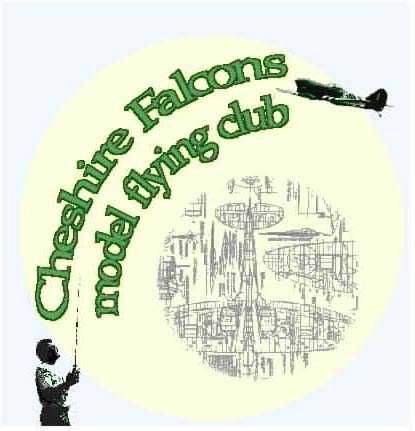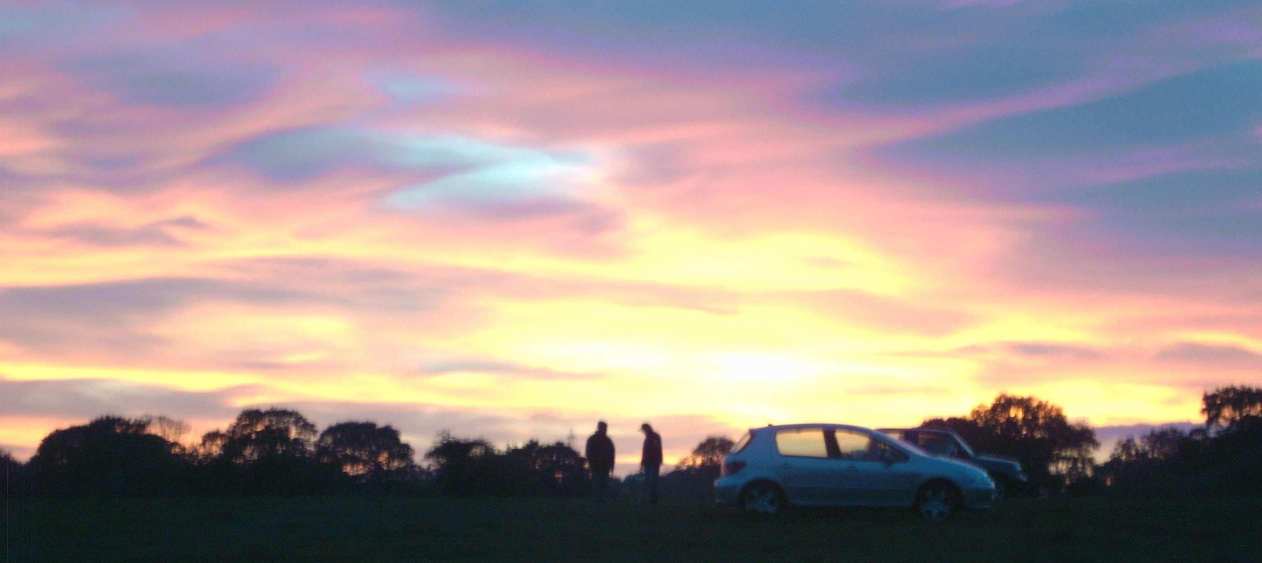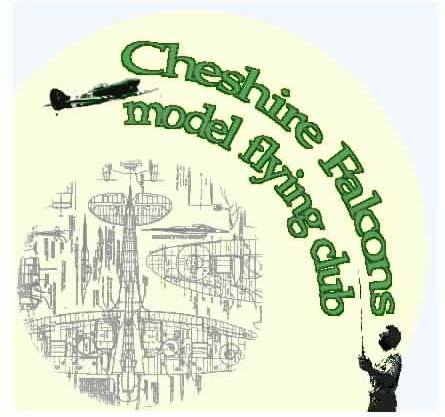 Cheshire Falcons




Model Flying Club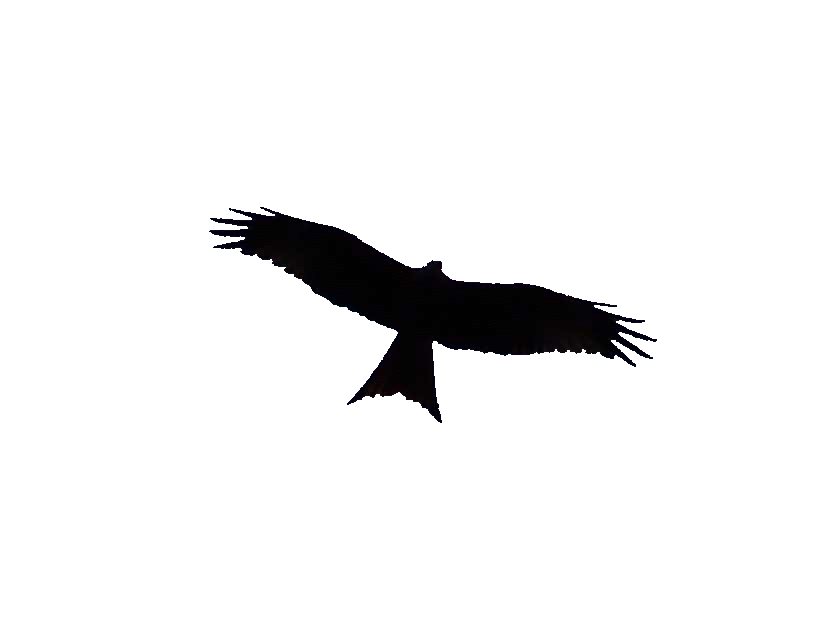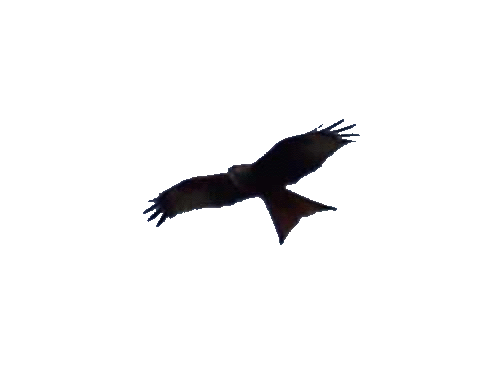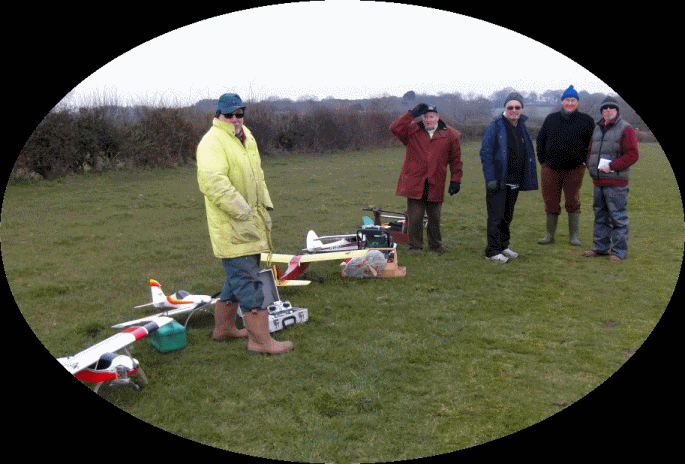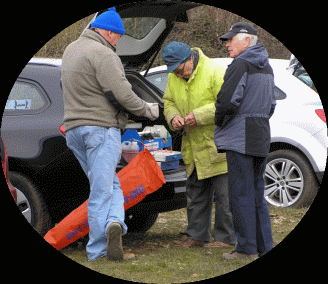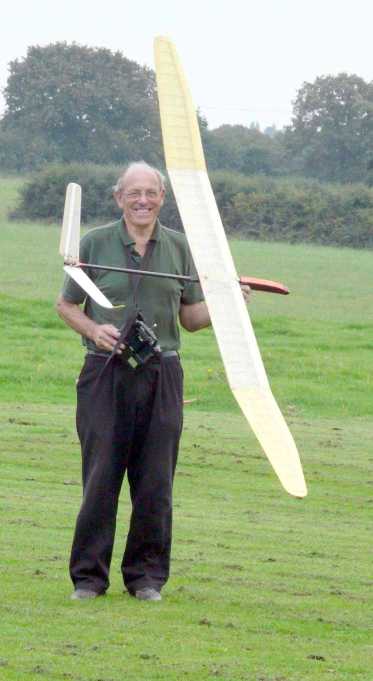 Brian has an extensive range of models in his hanger, this Bungee launched glider is an old favourite and one he
designed & built himself.. if it looks a bit familiar well Brian is well read and may have picked
up a few design tips from various sources across the years.
It showed its paces when even high wing trainers failed to cope with high winds and gusty conditions
on this typical English Summer's day!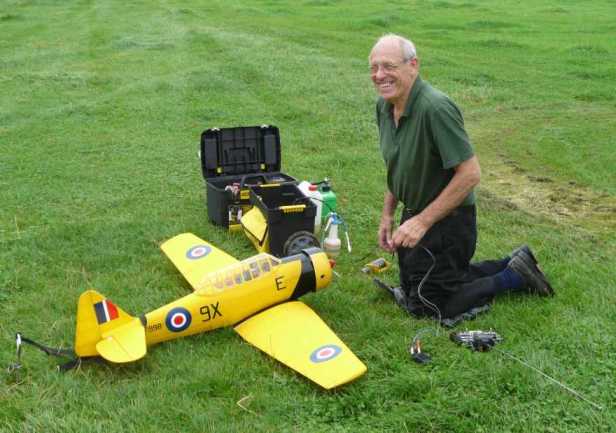 Another of Brian's favourite models, remember the Flair T6 Harvard.
This one is a bit battered from many a campaign and Brian has to keep reminding himself that the design
can tip stall and bite back should the concentration wander!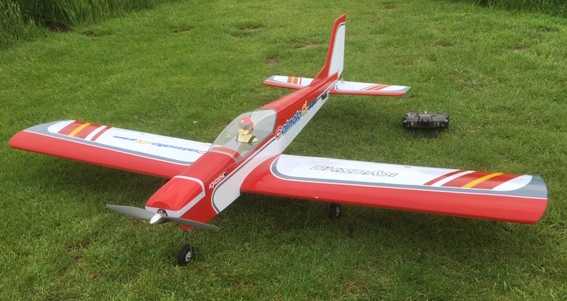 A recent addition to Brian's Hangar is this
Kyosho Calamato Alpha 60 Sports which runs off a rather expensive 5S battery.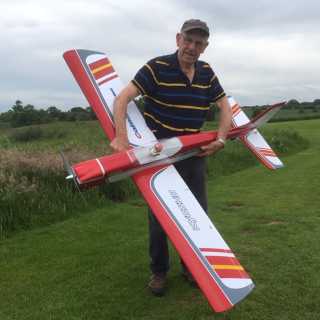 He is quite fond of this model but has yet to explore it's full potential.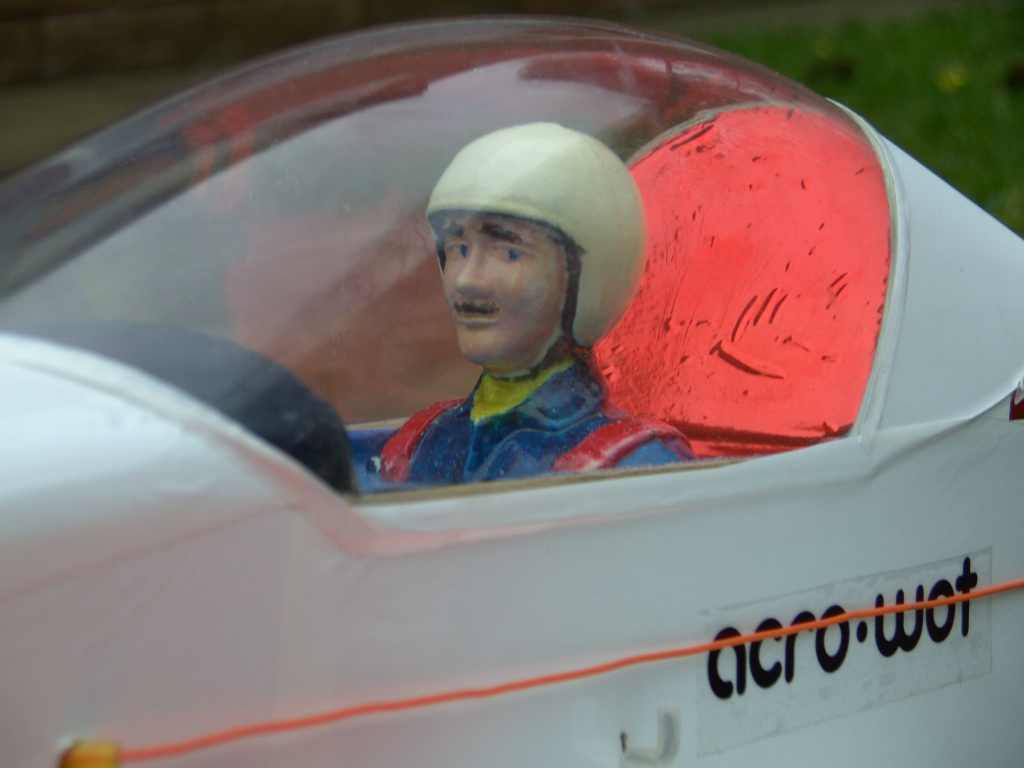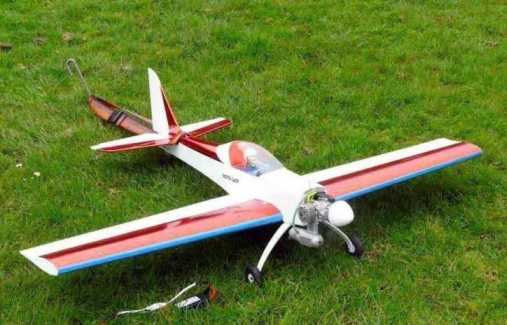 Our brave pilot looks a little apprehensive! as Colin's new Acrowot strains at the leash.
An OS61FX up front gives plenty of urgency to the occasion.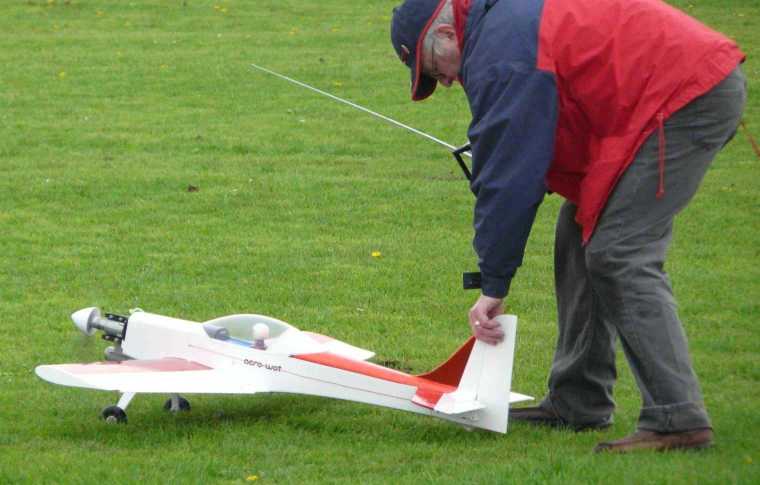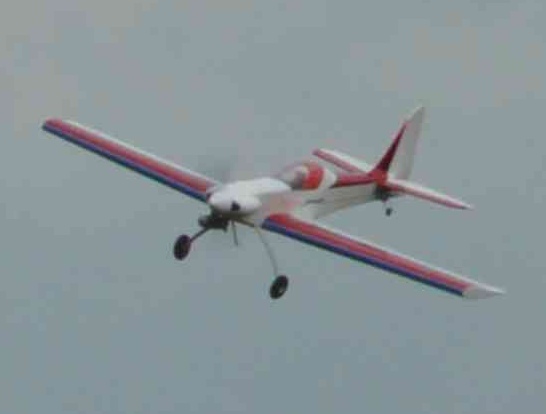 Maiden flight, the moment of truth!.... But hey... the bird flies ............on rails!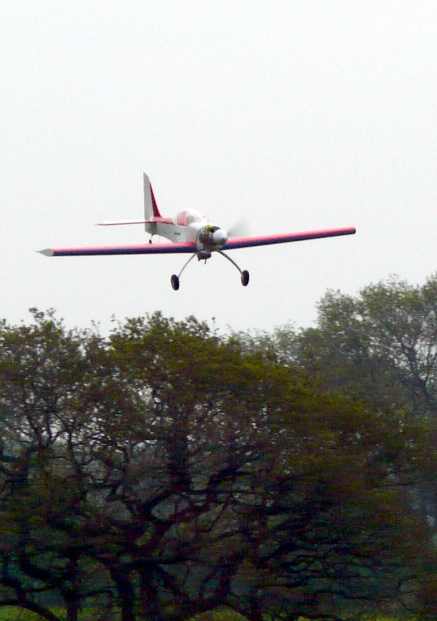 and after a gentle workout, on finals for the first time, proves that Chris Foss was no mean designer.
However.........
a home build ( of mine) is bound to need a little tweaking!
like..... nobody mentioned the dangers of having a Profilm edge at the wing LE,
the whole cover simply ripped away in mid dive!!.. I thought I had lost the model.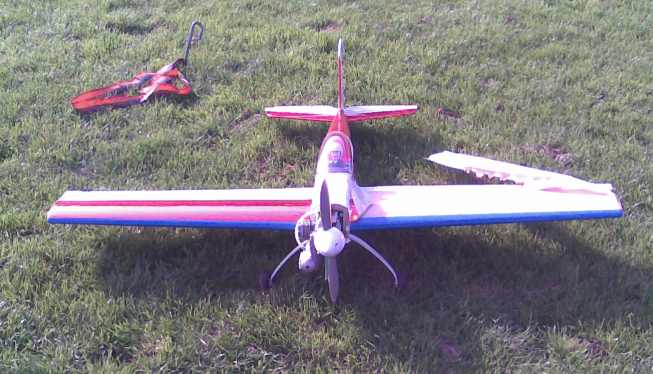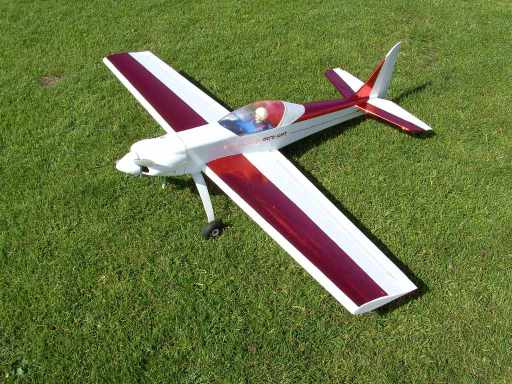 I did a lot of Googling, before I decided on a suitable colour scheme, but although it was tricky to apply, I am really pleased with the overall effect, metallic red & white flashes at you from afar should your attention stray, and a blue belly ( sounds like a serious medical problem) in contrast, unerringly signals orientation. Now that it is run in, that OS61FX sounds smooth, businesslike & provides sparkling acceleration!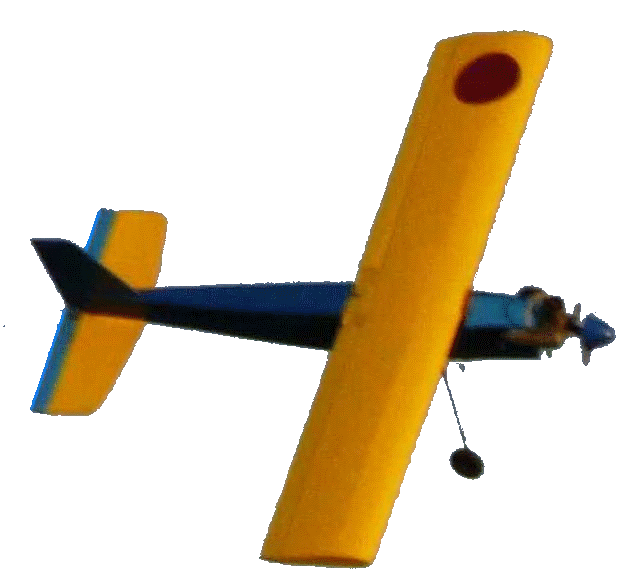 This was Colin's OS 40 powered 'Winter hack' a veteran of many a wet & windy meeting.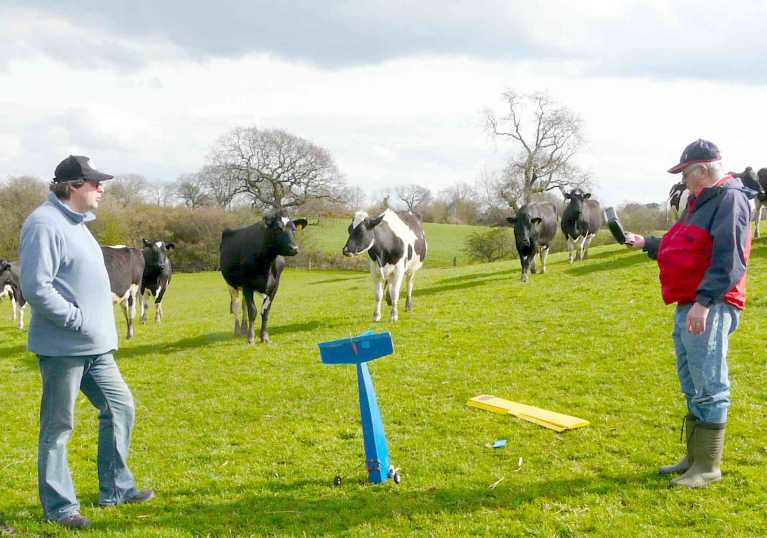 The complex geometry of the wire undercart survived many a bumpy landing
but an electrical glitch one day saw it diving to earth on full throttle....
Disbelief from Pilot, Jeremy- chief mourner and the lowing herd.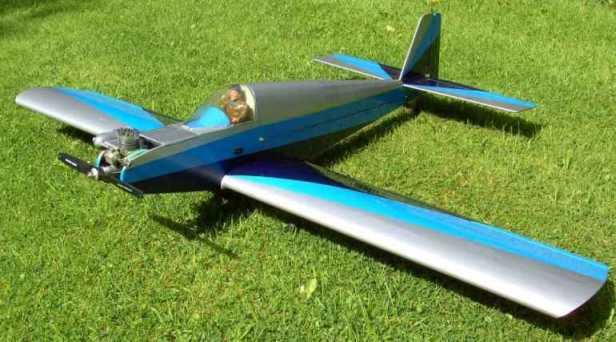 This is his more recent eBay purchase, an interesting low winger of unknown vintage complete with flaps!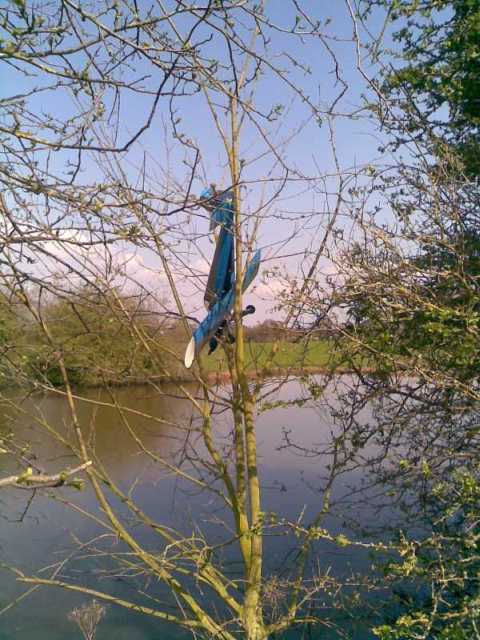 But the occasional dead stick added spice!.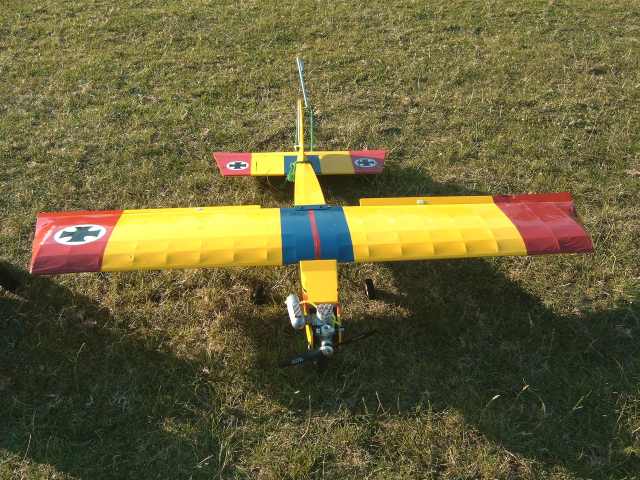 World Models Super Stunts 40, big & slow, a super trainer which will take loads of punishment!
Maybe you noticed, this is the model which got caught in the top of a tree,(see 'our strip' ).
After energetic retrieval using a very long pole and lots of rope, one Sunday, it had to be partially rebuilt.
but after that it gave another 18 months of valiant service.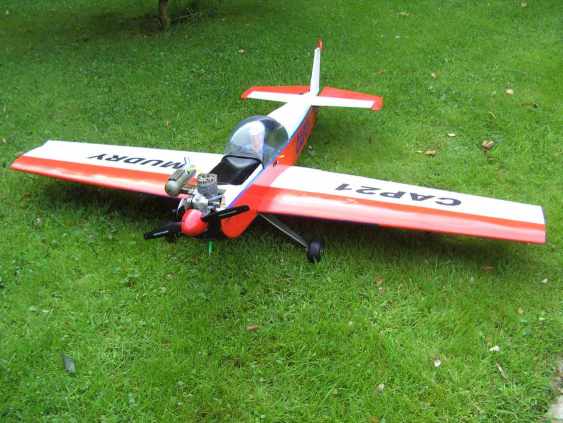 Another of Colin's swap meet challenges!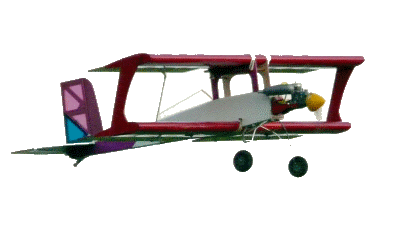 And now for something completely different
Now I know why the Avicraft 'Panic' is called a 'Fun Fly'!

However, you know how you straddle your model prior to takeoff
as the engine clears its throat?
Well I lost my balance.....
Not funny... but easily repairable!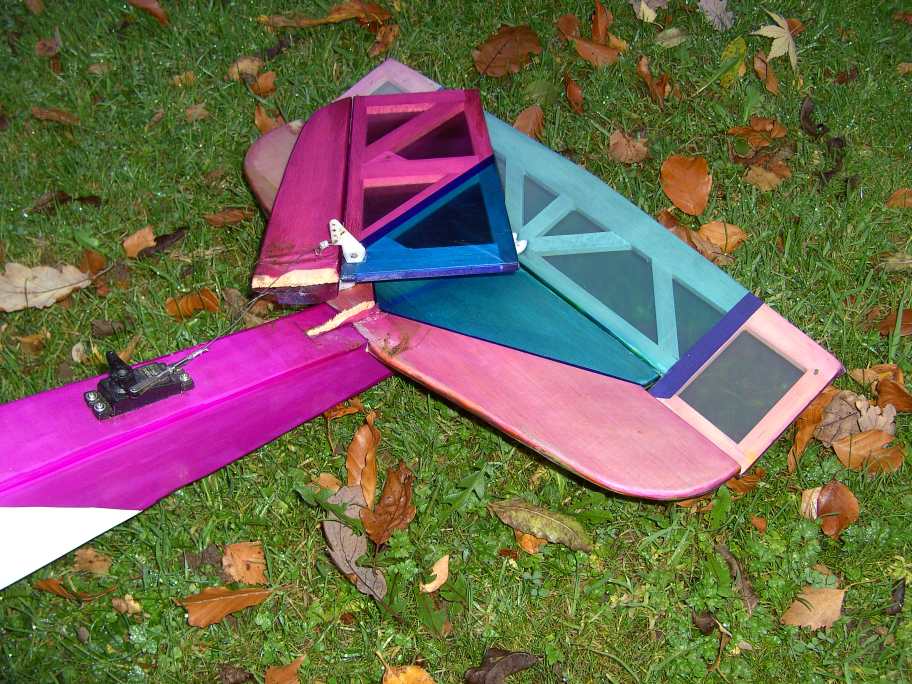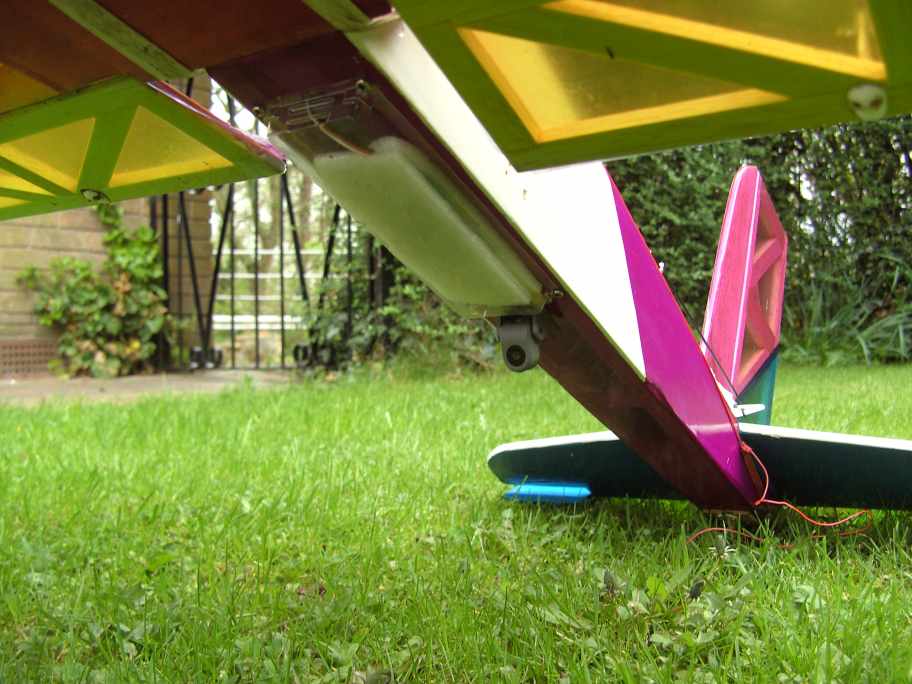 The Panic proved to be quite a good platform for my 'FlyCam 1' video camera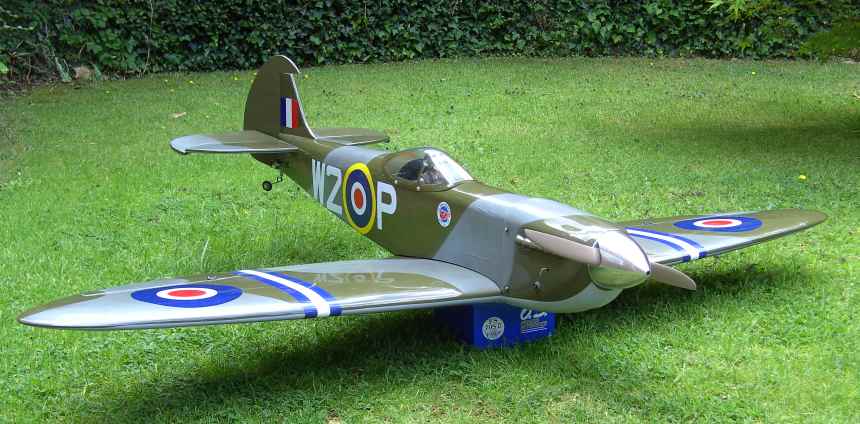 Colin's new World Models Spit 63
Above not yet fettled for flight, but looking good.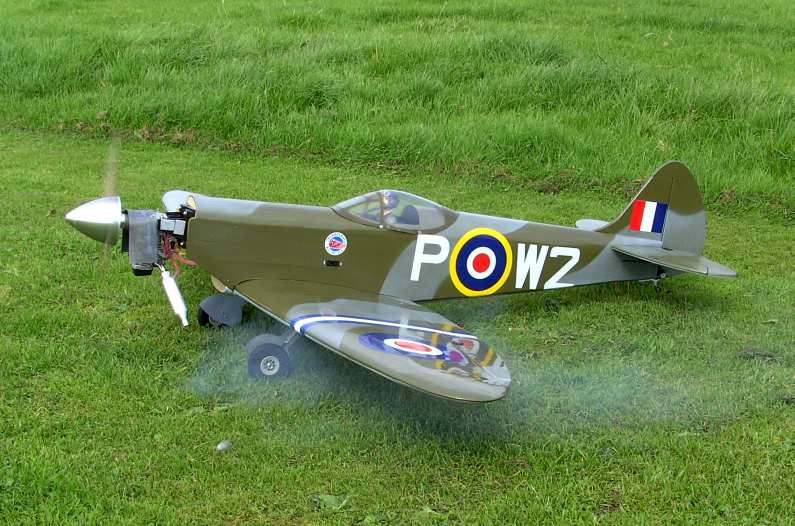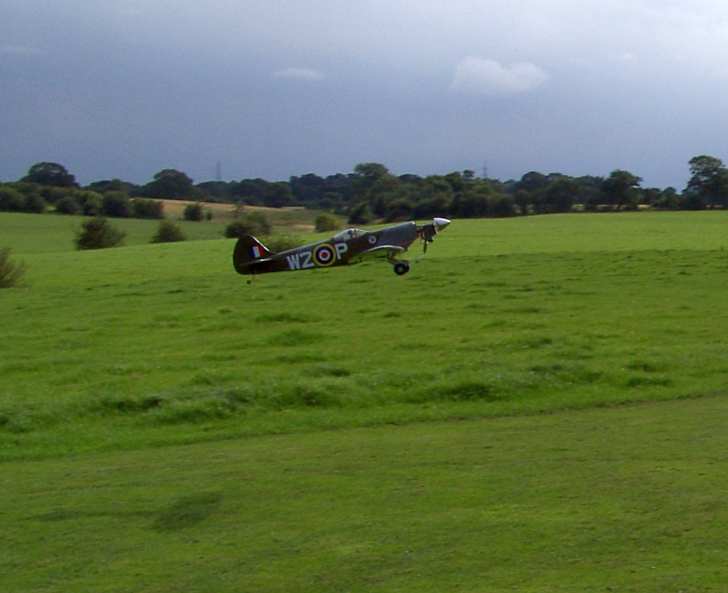 With just an OS Surpass 70 up front it needed lots of lead & even then seemed to ride nose high.
However these things are adjustable and we applauded Phil Ws happy landing.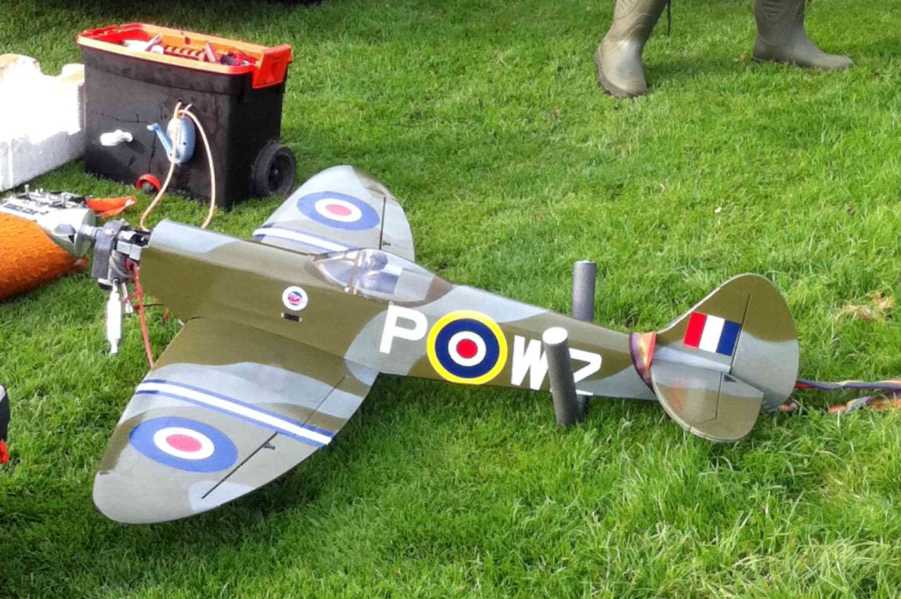 However, having jumped over the restraint once, we now apply double insurance.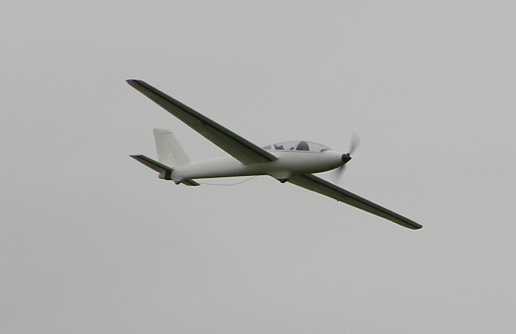 Colin has now got the feel of his new motor assisted FMS Fox glider.
With a 2.3m span, that is the largest model in his hangar.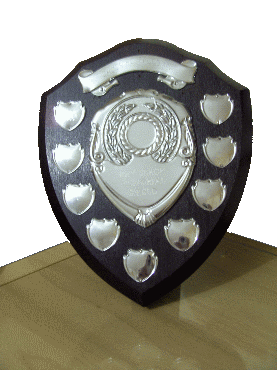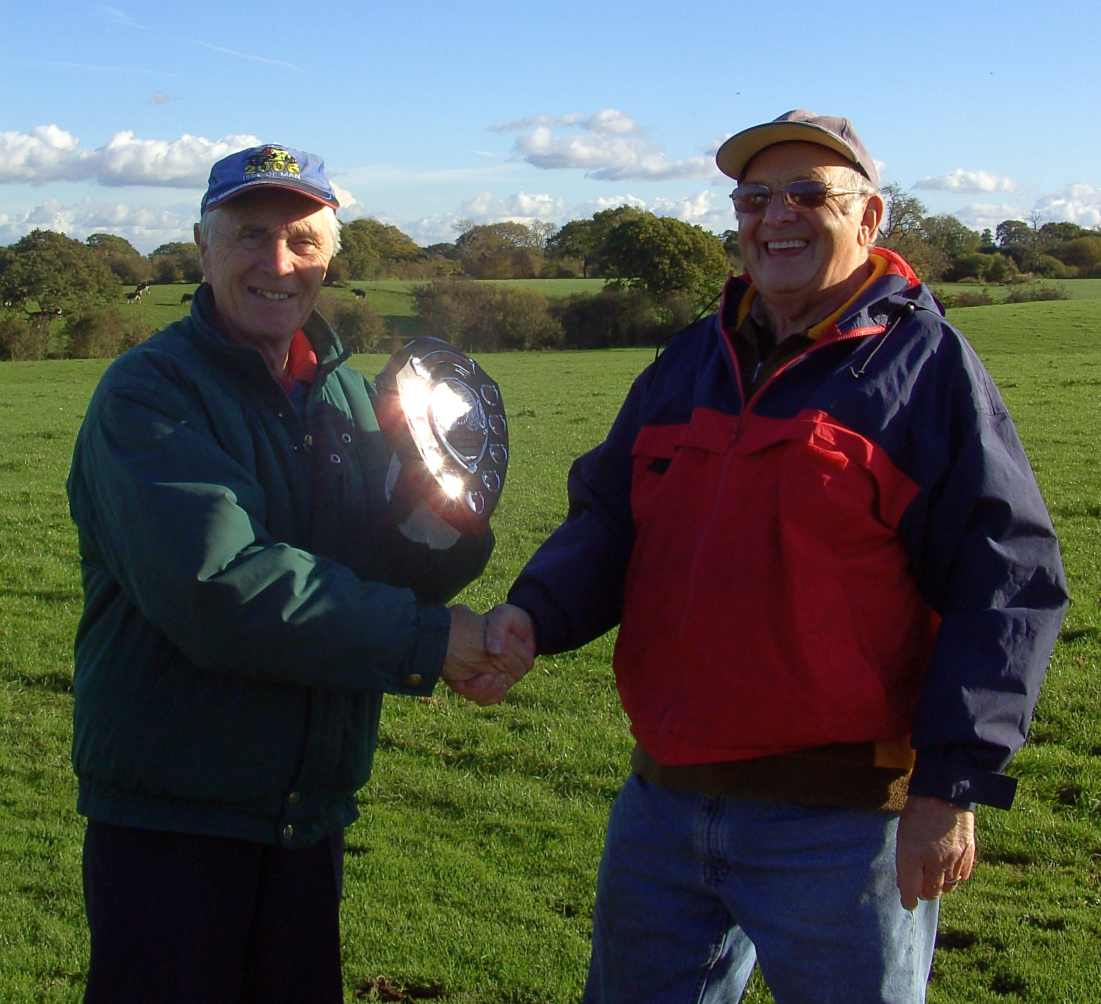 This is the Ray Slack Memorial Shield
for contribution to Club affairs
being presented by Phil, our groundsman and last years winner,
to Colin, our Webmaster.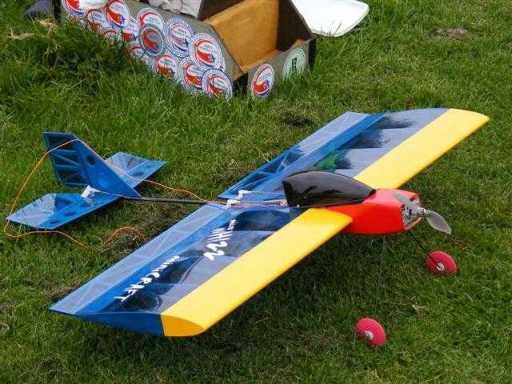 Hairy electrics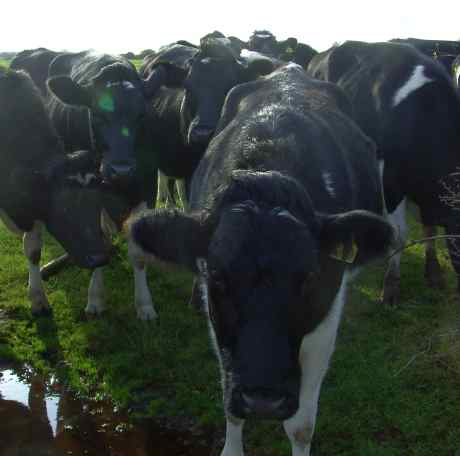 Now thats an interesting looking flight box!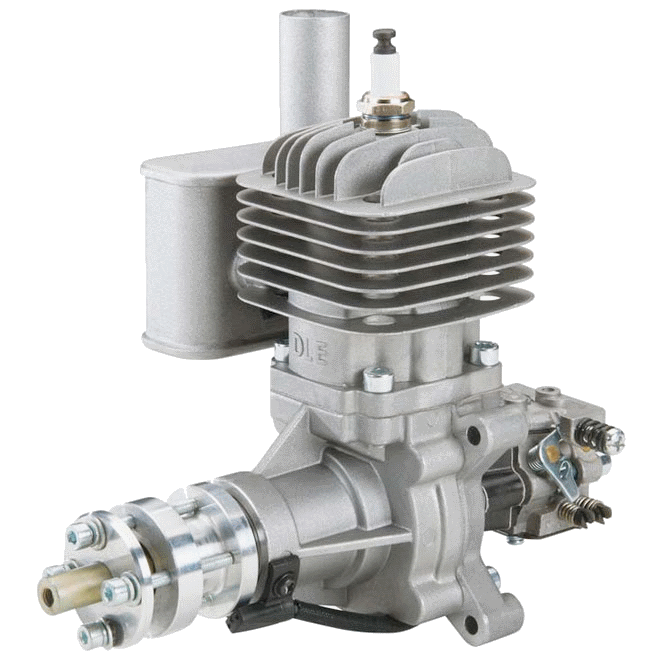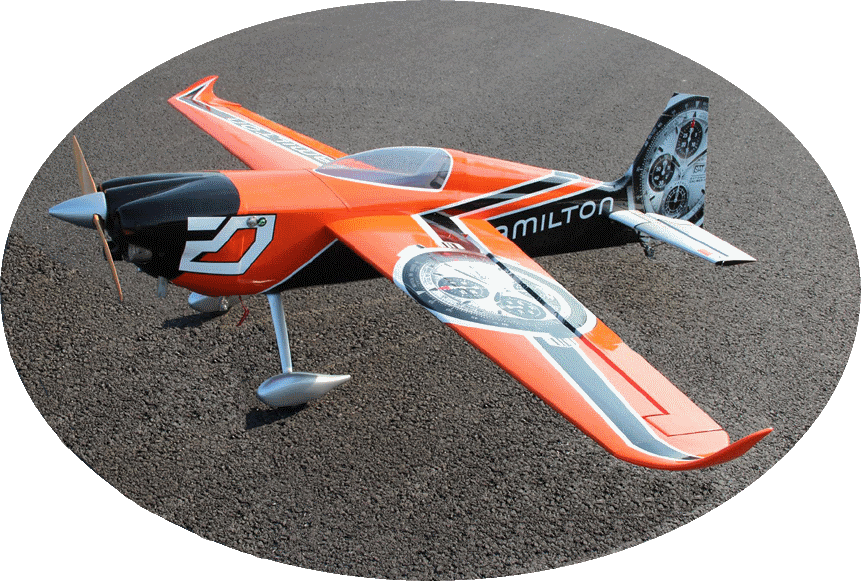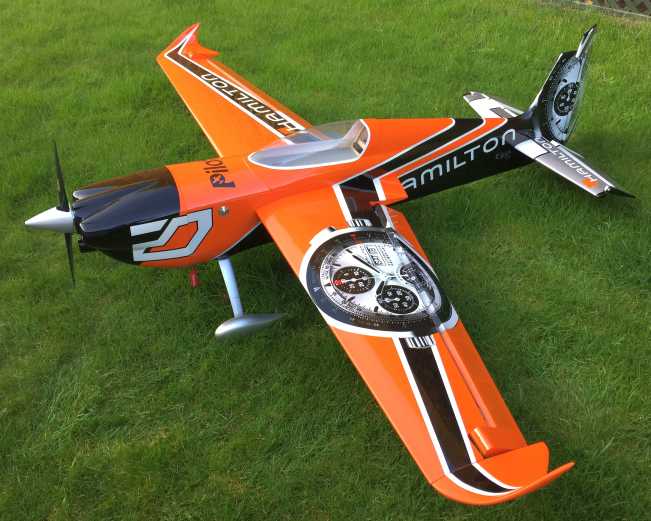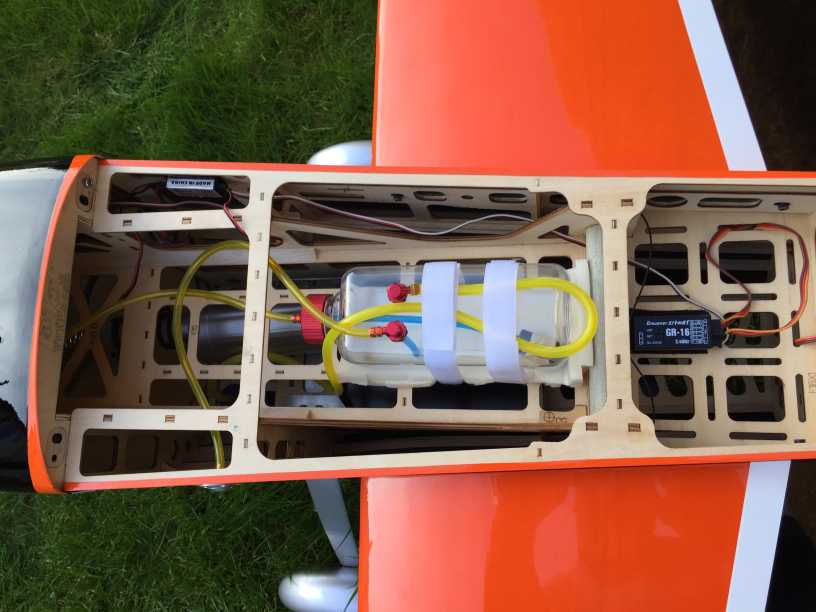 We are pleased to welcome Joerg to 'The Falcons' as we start our 2017 season
and he tells us that he has just taken delivery of an exciting and very beautiful Aerobat,
the Edge 540V3 from Pilot RC which will sport a DLE 30cc 'gas' engine up front.
The plane has fitted together without major traumas and is now within a few hours of her maiden flight.





No sign of pilot nerves as all systems were checked and she shot skywards, couple of rolls & loops,
all on rails and was greased in after a couple of circuits. Super display Joerg.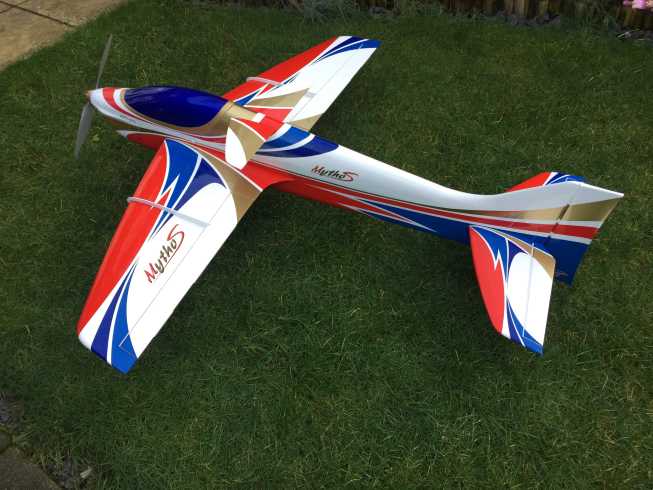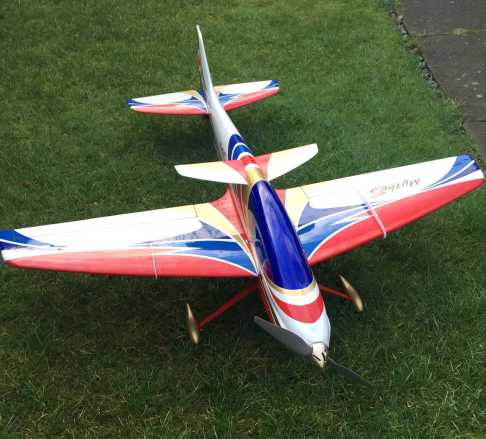 For the 2018 season Joerg has introduced his brand new Pattern Ship
We cannot wait to see his maiden.



Joerg maidened his new 2018 pattern ship on a gusty March afternoon, it flew (and landed) on rails.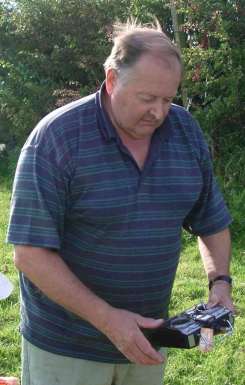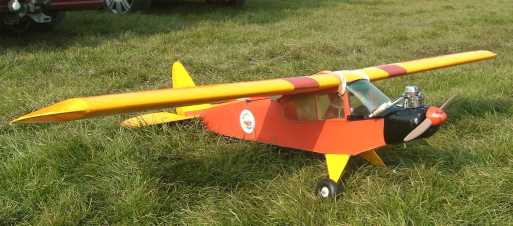 HOW do I change the program? Chairman Len with 'Old Reliable'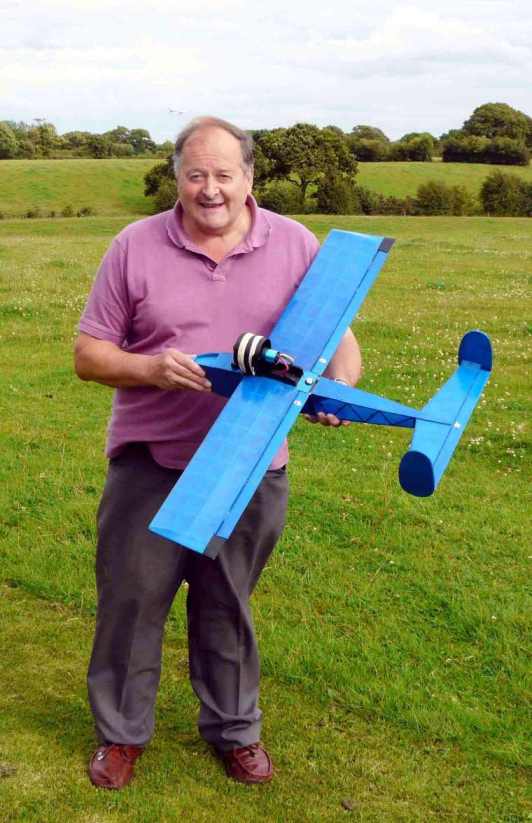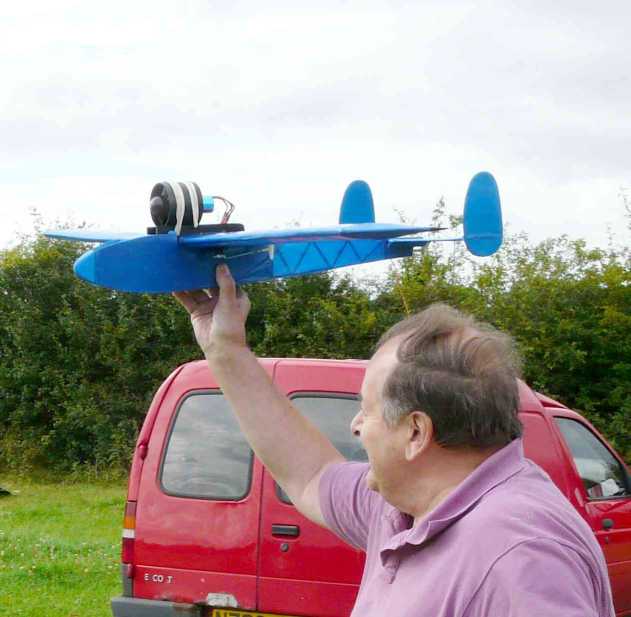 We've got the blues!..
Len arrived today with an electric blue, electric ducted fan Heinkel derivative straight off his building board.
In with the LiPO, off she went with a hand launch and showed us that she had perfect manners
...until the first loop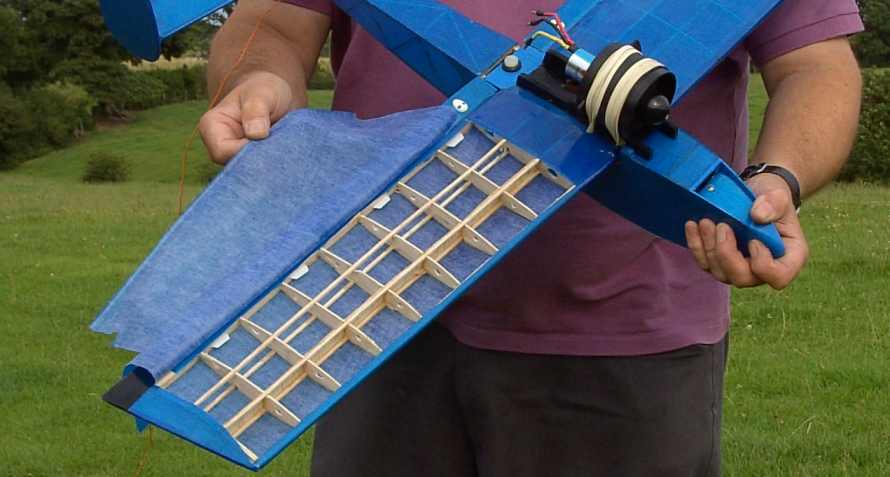 At the top of the page you will see what happens when the leading edge covering becomes unstuck
Well it happened again, and after a slightly hairy landing we were all able to congratulate Len
on the fine work he had put in making all those wing ribs!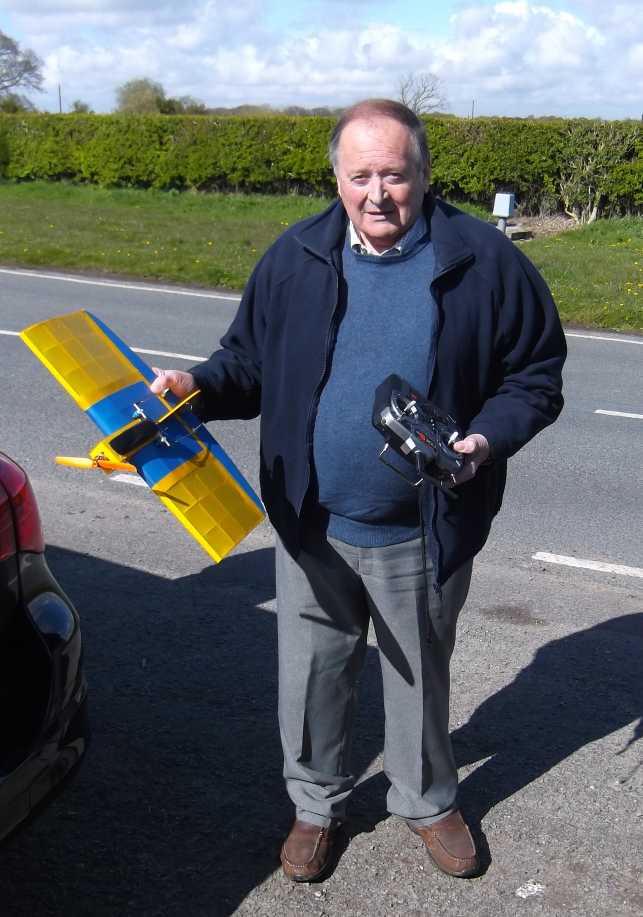 Len's smart little Mini has yet to maiden,
but it was a little windy today.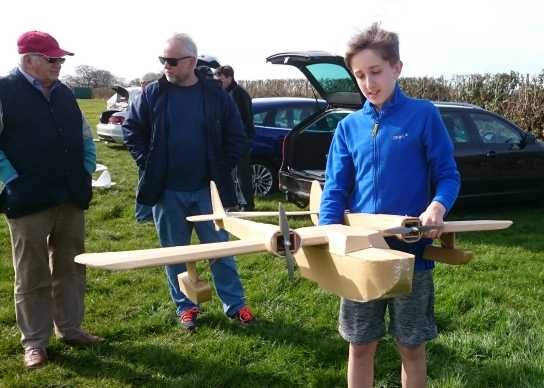 We were pleased to welcome 'Young Dan' to our club and he flew his self build card laminate twin
with quiet authority in a howling gale which left others just a little nervous.





One windless November afternoon Dan introduced us to his newly finished RC Paramotor.
To our surprise he told us that the Gondola and control arms had been printed at home
and only the canopy came from HK. Although he loaded the gondola with a spare 4s battery,
Dan claims it needed a little more weight to give a smoother flight.
Nevertheless we were very impressed.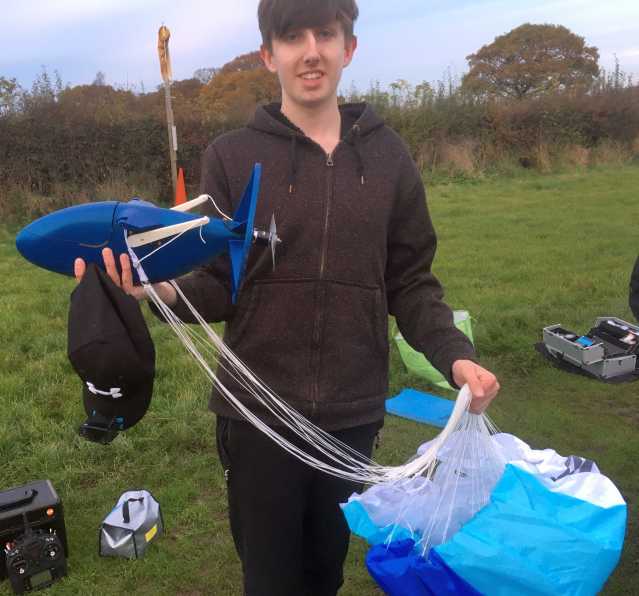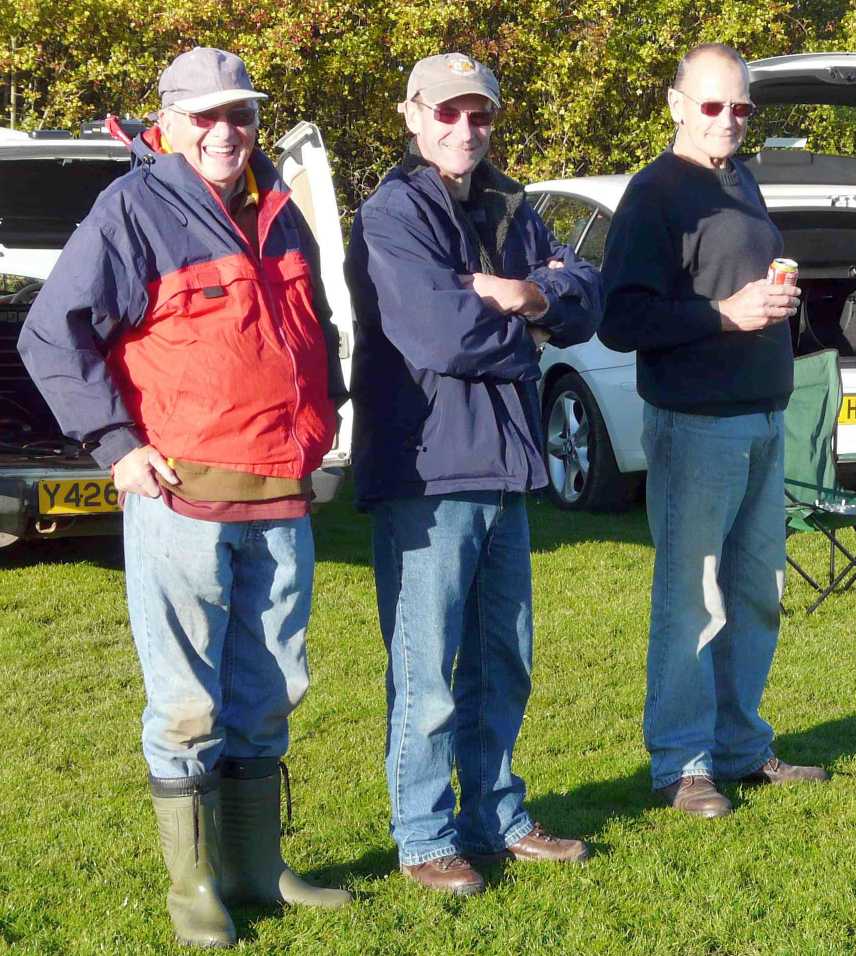 Colin, Mark and MalBR> modelling the latest winter flying kit!